If you watched the Nashville-Vancouver series, you probably noticed that Ryan Kesler kind of won it all by himself. He did everything. He functioned as the team's shutdown center. He drew almost half of Nashville's penalties. He took half his team's faceoffs. He was involved in 11 of the team's 14 goals. He played the hero and the villain simultaneously. Barry Trotz compared him to a pre-(and post) Vancouver Mark Messier, admitting that Kesler's play throughout the series was the reason Vancouver won in six. It was a performance for the ages.
It also generated an amusing little meme over at the HF Boards, where, once it became apparent Ryan Kesler was literally doing everything, the creativity started to flow. It didn't matter if it was a good thing or a bad thing — if it happened, Ryan Kesler did it. And, so, without further ado, we present the "Ryan Kesler Did This" gallery.
As usual, we encourage you to join the party. The comments await your contributions.
—————————————————–
Moo tells us who really knocked off OBL. Yep, it was Ryan Kesler, based on intelligence gathered by Ryan Kesler. Incredibly, he pulled the whole operation off during the second intermission of Game 1.
Here's one from Zombotron. I love Kesler's triumphant pose for this one. For whatever reason, he must have just hated the Hindenburg.
The Cheat, with incontrovertible evidence that Ryan Kesler suspended your WoW account. He told everyone that you were using a programmable keyboard. Additionally, he stole all your gold, which makes a lot of sense, if you think about it.
This is my favourite one: Slocal gives us Ryan Kesler as a caddish, old-timey villain that leaves damsels on train tracks and twirls a waxed moustache.
What could explain the sudden drop in Alderaan's population levels? Was it when Darth Vader blew it up? Nope, Ryan Kesler did this. This one's a Patchy joint.
We'll forgive The Cheat for the additional ess in Kesler, especially when we have larger issues, like the fact that Kesler is destroying our earth.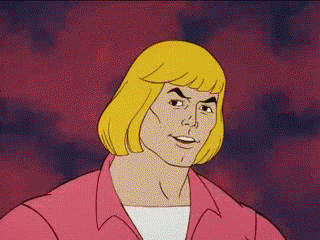 This one is the brainchild of Kid_Roll. After a visit to the Sorceress of the Castle Greyskull, Prince Adam of Eternia is granted the power to transform into Ryan Kesler.
Here's OV3CHKIN, giving us the lowdown on who really killed Dumbledore. Surprise surprise, it was Ryan Kesler. Meanwhile, Shea Weber is toiling away in Hufflepuff.
Ian Himself blames Ryan Kesler for the dramatic rise in gasoline prices. While you're muttering about the eighty dollars is takes to fill your tank, Ryan Kesler is celebrating the world he has always wanted.
Hey, remember James Van Der Beek? I wonder why he doesn't get any roles anymore, especially with this extraordinary ability to showcase emotion. Anyway, whatever's he's upset about, Panteras thinks Ryan Kesler's to blame.
Ryan Kesler is the reason you were late for work this morning. Bet he also owns the autobody shop where all these cars will end up. And he's got all your paperwork ready. This one comes courtesy The Cheat.
And finally, this animated gif comes courtesy of Bloumeister. Personally, I think Kesler should spin one more time and try to rack up his earnings on the two unturned dees. But that would be taking a pretty big risk once the puzzle is solvable, and unsurprisingly, Kesler even plays Wheel of Fortune defensively.
Tags:
featured
,
hf boards
,
Kesler
,
photoshop
,
ryan kesler did this